All Valley Washer Service
Family-owned and operated since 1959. Providing Coin-op, Card-op & Phone-app laundry systems throughout California.
"Removing Headaches from your Laundry Rooms"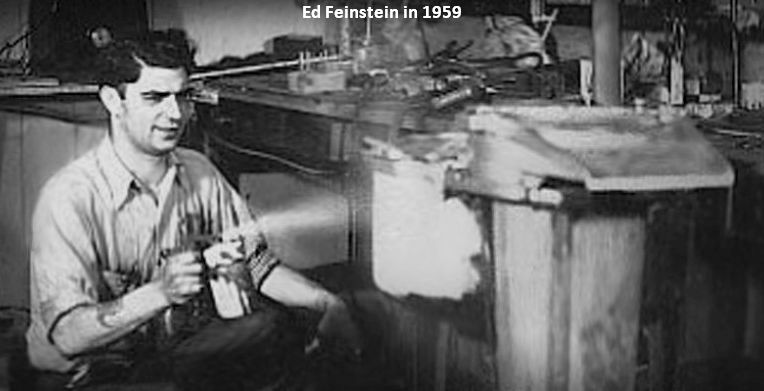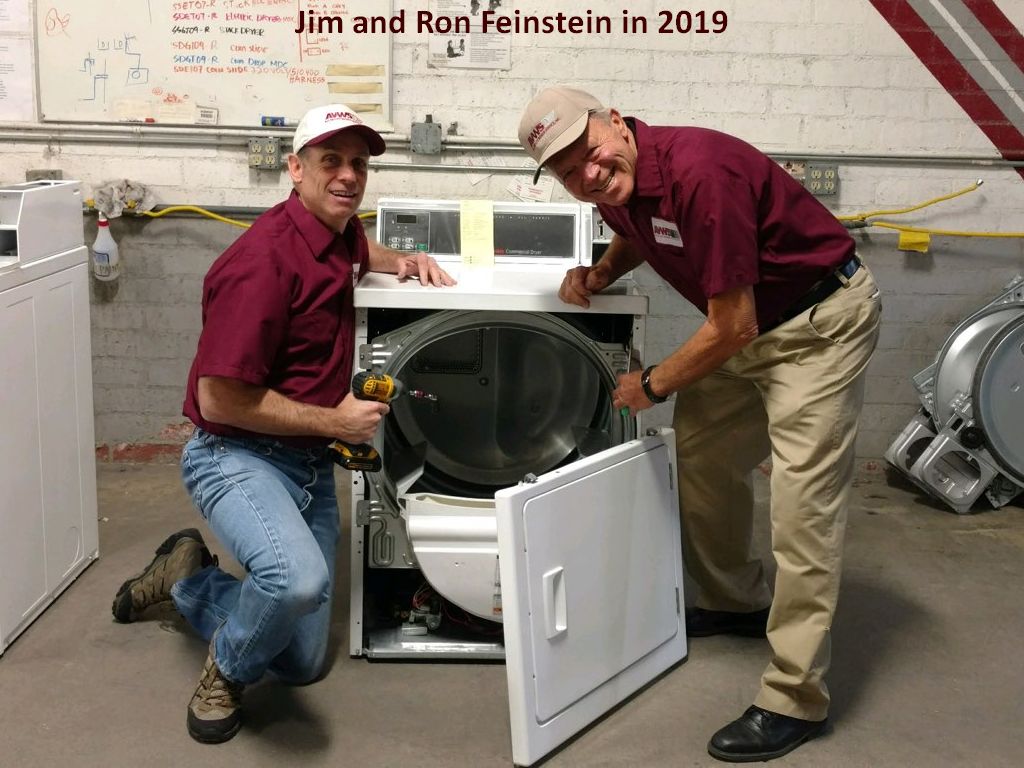 Family Owned and Operated
It seems like only yesterday that our Founder, Ed Feinstein (pictured on the left—circa 1959) started a small appliance repair business in his garage. 
"Provide the highest level of service to every customer and we will be successful." 
For over 60 years, All Valley has been installing in and servicing the Multifamily Housing industry at properties throughout California.  Ed's son Ron and grandson Jim (pictured together on the left) have both continued Ed's vision.
Our commitment to service has helped us to grow and become one of the largest and most respected companies in our industry!  In fact, we are the largest family owned and operated Laundry Service Provider in California, and feel we are just the right size to fit all needs.  Large enough to provide service at properties with over 1,000 apartment units, and still small enough to provide a high level of personalized service to all our customers.
Since Laundry Service is our only business, we are able to focus 100% of our energy and attention on making it as efficient and trouble-free as possible.
Our customers tell us the thing they like most about our company is the prompt and efficient service we provide. They like the fact that the Residents and Managers can contact us directly and the necessary repairs are quickly taken care of.
Average Service Response Time (Hours)
Questions you should ask your current or new Laundry Service Provider.
Do you deduct for "Administrative Fees" or "Service Costs"?
While other competitors deduct those types of "fees/costs" from the laundry income collected, All Valley does not!
Do you still have the same ownership for over 61 years?
Yes, we are still family owned and operated (3rd generation). We are not owned by an equity group, pension fund, or other large entity.
What is your main business?
We focus 100% of our attention on multifamily laundry. We do not rent refrigerators, manage parking facilities, tire inflation or other services not related to multifamily washers and dryers.
How many days a week do you provide service?
We currently provide service 6 days a week. (Monday–Saturday)
Do you only provide equipment and service in "The Valley"?
Although we started our business in the San Fernando Valley back in 1959, have been fortunate to experience continued growth over the decades. We currently provide our equipment and services throughout Northern and Southern California.
How fast is your Service Response?
Our average response time is 8.25 hours, which is approximately twice as fast as the industry average.
All Valley Installation Gallery
"I'm glad that I was introduced your company at the Apartment Association Meeting several years back. I made the change from another company to yours, which was very lucky for me; you and your company have made my apartment owning experience much more pleasant and easy (and profitable). My tenants and I thank you for your dedication, hard work and professionalism."
"Our company has been affiliated with All Valley since 1977. After experience with the largest laundry companies, we have chosen to contract All Valley for all our apartment buildings. We have found All Valley to be extremely responsive when repairs to equipment are necessary, so that residents are not inconvenienced and to maximize the machine income. Additionally, our commission checks arrive in a timely fashion per our schedule."
"I just want you to know that the amount of business you are receiving from us is not only due to your bids, but also your excellent history of customer service. In most cases, you give the best bids, but in some cases, it's because our company appreciates your attention, response time and attitude at each and every property you service. I truly enjoy being able to do business with you."
We are proud to work with many outstanding organizations, which include the following: